What is a Financial Advisor?
A Financial Advisor or Adviser is a professional who offers financial services based on their client's financial capacity and situation. One of the most common services that these professionals often provide is Personal Financial Planning, where they review their client's finances and provide helpful tips to achieve financial stability and security.
Financial Advisor and the Insurance Commission
Financial Advisors are required to undergo training and seminars in order get license from a regulatory body so that they can practice their profession and provide financial advice. In the Philippines, the regulatory body is the Insurance Commission. This regulatory body was built when the Insurance Act 2427 was enacted by the Philippine Legislature in 1914, although the regulatory by that time was called Insurance Division of the Bureau of Treasury.  Nevertheless, it was not until December 1874 when the Office of the Insurance Commissioner was renamed as the Insurance Commission.
The Insurance Commission regulates the actions of Insurance Companies and Financial Advisors in the Philippines. They ensure that all insurance policies be it for Health Protection, Education, Income Continuation, and/or Retirement are fair and reasonable. They ensure that all Financial Advisors in Bicol and the rest of the country strictly adhere to ethical and moral standards, thereby ensuring that Filipinos get the most suitable insurance policies.
Financial Advisor Services
Financial Advisors aims to be their client's partner for life. Thus, they provide different types of financial services to help ensure that their client will have financial security all through their lives. The goal of these services is to give people peace of mind. As such, these services are specifically designed to help people achieve financial security in the future.
Personal Financial Planning is a financial service that's key factor which is designed to help clients achieve a financially stable future. It helps clients align their finances according to their needs, values, and goals.
Health Protection Planning is a great service since it makes sure that the client will have enough funding in times of accidents and illnesses. Nevertheless, when it comes to illnesses, health insurance policies mostly cover major critical and minor critical illnesses such as cancer.
Education is a key part to having a successful career and future. As such, educational planning is crucial so that no matter what happens to the breadwinner of the family, there will always be enough fund for the children's education.
A Financial Advisor will help create a fund for clients to ensure that they have enough financial support if ever they get into an accident that either causes permanent disability or instant death. Thus, ensuring that the family's lifestyle will not be affected by such unfortunate mishaps.
Retirement Planning is crucial to ensure that when a client retires, he or she will have enough money after the client decides to permanently leave his workforce life behind. This service will show clients how they can grow their client's money equally or beyond to the annual currency inflation rate.
Financial Advisors will often provide advice on how their client can file and get their insurance claims. This is a great financial service since clients don't really like going through tedious processes just to get a claim during accidents and critical illnesses.
#financialfreedom #financialeducation #financialliteracy #wealthmanagement #financialplanning #financialconsultant #pinoyfinancialadvice #SunLife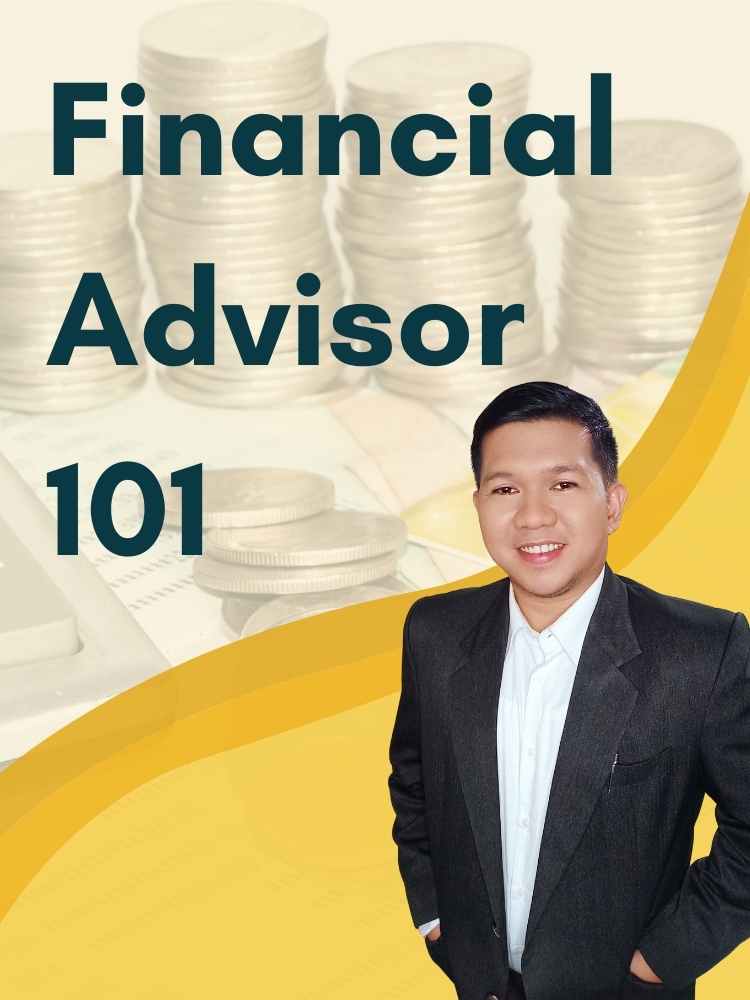 Contact Us for
FREE Financial Planning
Get FREE Financial Planning from a Licensed Financial Advisor in Bicol
Pinoy Financial Advice provides FREE Financial Planning Services. Contact us via mobile phone or send us an email to schedule an appointment with our friendly, Licensed Financial Advisor. What's even better is that our Financial Advisor will meet you in the most convenient way.
Schedule your appointment and choose whether to conduct your meeting via Zoom or FaceBook; or meet our Financial Advisor at a local place like a Coffee Shop. Please take note, however, that as of the moment, we only do Face to Face meeting within Naga City, Camarines Sur.
Hurry and contact us now to start planning a brighter future for you and your loved ones!
Need FREE Financial Advice?
Do you need advice about your finances? Are you having problems tracking where your hard-earned money goes to? If so, contact us today and we will do our best to help for FREE!